We recognize that all of our patients are unique and deserve to receive dental care that reflects their individual needs. Our experienced and talented dental team is committed to working with you and your family to create a comfortable, stress-free, and rewarding dental experience every time you visit our practice.
We are pleased to welcome you and your family, and we look forward to working with you.
---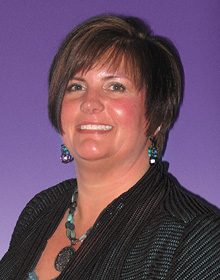 Lynette
Registered Dental Hygienist
Hello and welcome! My name is Lynnette and I look forward to meeting and getting to know you and your family. My main goal as a dental hygienist is ensuring you leave the office with a healthy mouth and the education needed to maintain your healthiest smile! My Bachelor of Science and RDH are from the University of Iowa. I have worked in the dental field since 1993 and with Dr. Morris and Jessica since 2000. Dr. Morris treats everyone with the utmost respect and care. The three of us have your best interests at heart and go out of our way to make sure you have positive experiences with us. Outside the office, I enjoy being with my husband Matt, daughter Emma, and our two beagles. In my spare time, I like to play golf and lose myself in reading.
---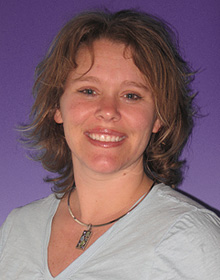 Jessica
Certified Dental Assistant
Welcome! I'm Jessica and I look forward to being part of your dental care team. I work alongside Dr. Morris to make sure you have a pleasant and comfortable experience. As a people-person, I hope to learn about your life and interests and build a real connection with you! I have an associate's degree from Kirkwood Community College and earned my CDA in 1998. In 2000 I came to work with Dr. Morris and Lynnette and love being part of a team that feels like family. Dr. Morris is an honest dentist and she cares about you, personally, as do Lynnette and myself. Much of my free time is spent with my husband Scott and two children, son Keegan and daughter Kylee. My kids are now active in many sports, so I'm busy with games and coaching, and we work on many 4-H projects throughout the year. I also enjoy volunteering in my community of Monticello.
---